Australia Day
Australia Day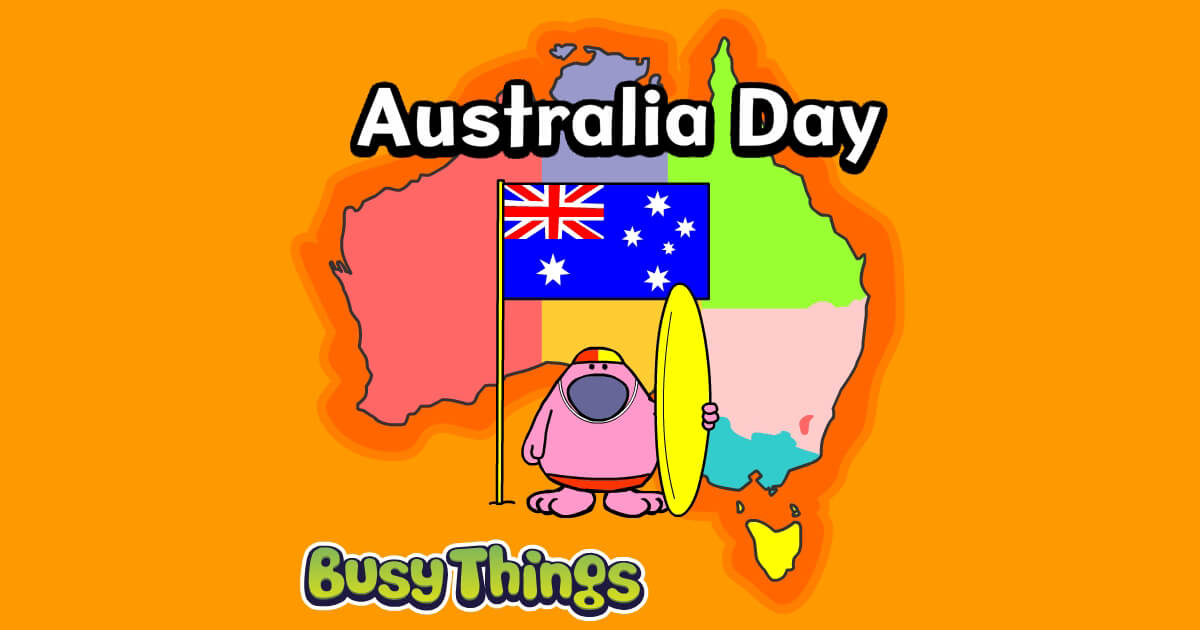 As it's Australia Day in just over a week, we wanted to find out more about it. Discover how it's celebrated and how you can mark the occasion with Busy Things!
What is Australia Day?
Australia Day is celebrated on 26th January each year. It is essentially a day to celebrate everything about Australia, which is a great place to live and visit (and about as far from the UK as you can get)!
Why is it celebrated?
Australia Day marks the anniversary of the first fleet of 11 convict ships that arrived from Great Britain. It was on 26th January 1788, that Captain Arthur Phillip raised the Union Jack at Sydney Cove. His 11 ships carried over 750 criminals and 300 citizens from military and medical backgrounds to establish the new colony.
As a result of the event it commemorates, it's not a day that is wholeheartedly supported. Indigenous Australians have long since referred to the date as "Invasion Day" or their "National Day of Mourning" in protest of the arrival of the British.
Its aim is, however, to unify the nation, and give everyone the space to reflect on contemporary Australia, its diverse society and landscape, and its many remarkable achievements.
How is it celebrated?
Australia Day is a national holiday in Australia. Celebrations begin with the presentation of the Australian of the Year Awards on Australia Day Eve. And you'll find, many Australians take the opportunity to fly their flag. You'll see it everywhere on shops, houses, businesses and cars!
On the day itself, over half of the nation's population enjoy organised events, such as outdoor concerts and street parades. Australians love firework displays and some of the biggest take place now. Other people take a more relaxed approach, preferring a simple, relaxed barbeque with family and friends.
How to celebrate with Busy Things?
We know many of you love Busy Things in Australia and many of us here love Australia, so we'd like to ask you "How could Busy Things help celebrate Australia Day?" Could the children create an aboriginal dot painting or use clip art to make a themed poster? Or would they prefer a simple class quiz based on our 'States and cities of Australia' interactive worksheet?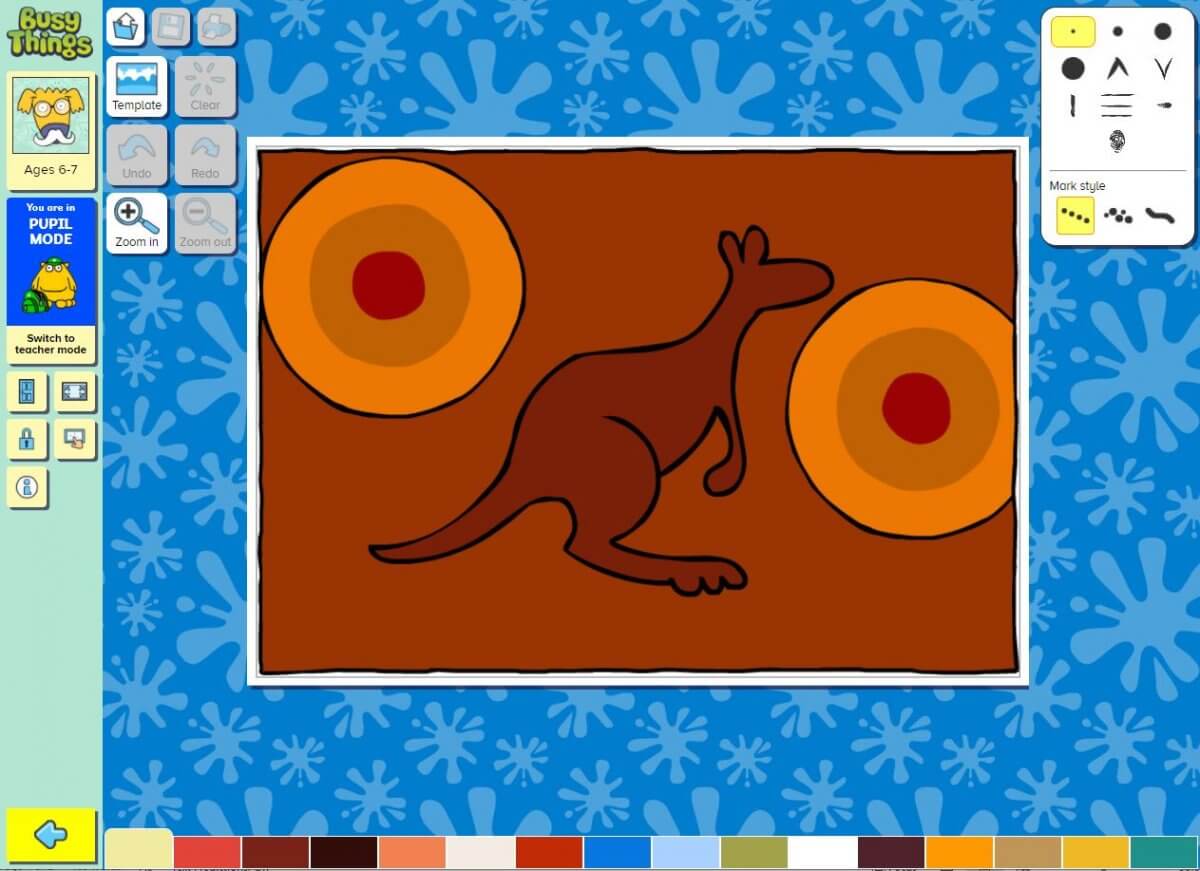 We'd love to see or hear your ideas (preferably by the 26th!), so please share them with us, either below or via our social channels.
Got any ideas for the Queen's upcoming Platinum Jubilee while you're there? We're developing our plans now, so if there's something you'd like to see, let us know. Otherwise, watch this space for details closer to the time!
Can't access the activities?
You'll find all the activities mentioned, along with several others, by clicking on the 'Special events' teacher tool on the welcome page and selecting Australia Day.
If you can't access them, don't worry, starting a trial is easy. All you need to do is sign up here if you're a school or here if you're a parent!