10 Great Classroom Activities for Christmas
10 Great Classroom Activities for Christmas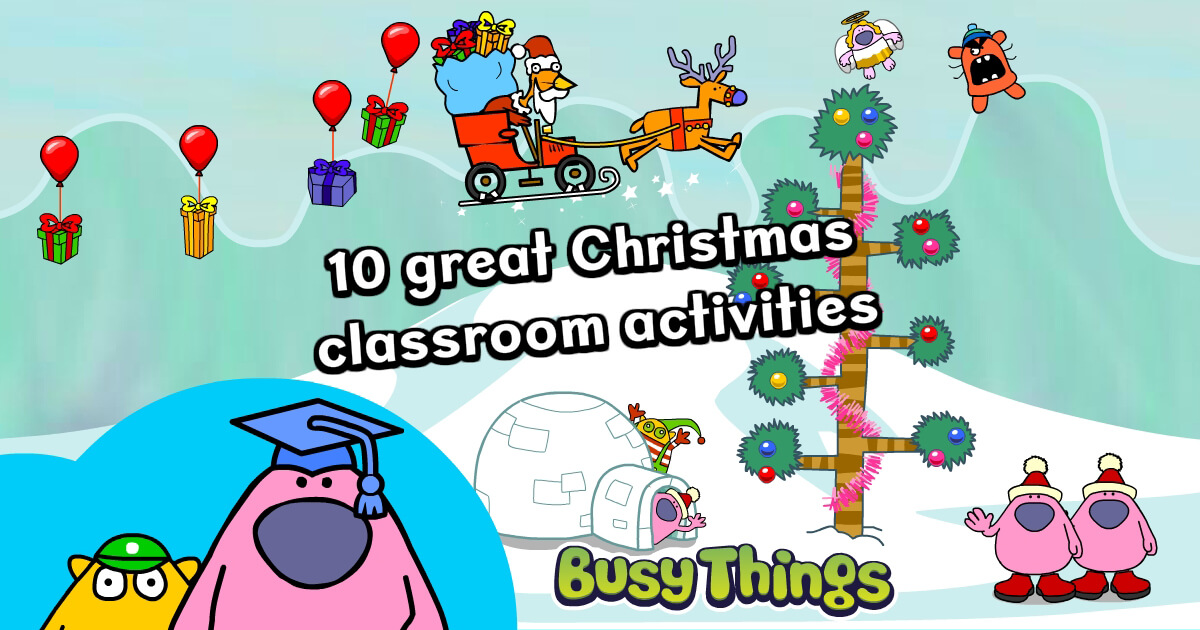 Christmas is a magical time of year in the primary school classroom, and a sprinkling of creative Christmas-themed classroom activities can make it even more fun!
We know you'll have many tried and tested activities in your teaching toolbox but also know you can never have too many ideas. So, to add just a few more into the mix, here are our top 10 Christmas classroom activities for you. The first five are time-sensitive so you'll need to move fast; the others you can fit in as and when you feel the Christmas cheer!
Time-sensitive Christmas classroom activities
General Christmas classroom ideas
Here goes!
1. Christmas advent calendar
Our Christmas advent calendar is all set for 2023, so put a reminder on your class calendar to open the first door on Friday 1st December! It'll provide you with a jigsaw to complete each and every day until 24th December, with each jigsaw slightly more difficult than the last.
It's there for you to use however you want to. Perhaps, at the start of each day, the children can take turns to complete it on the whiteboard. Perhaps, the fastest finishers can complete a piece as a reward. Maybe you have a rota each day so each child completes the full jigsaw. No matter how you organise yourself, we'd love to hear if your class has completed each day's puzzle, so do let us know via Twitter, Facebook or Instagram!
2. Kindness advent calendar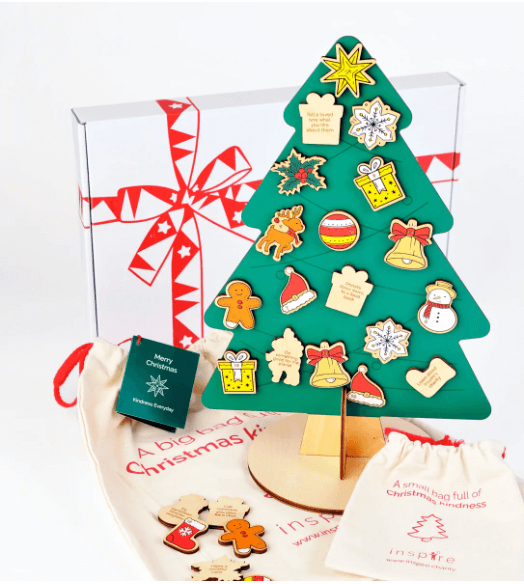 With calendars still in mind, we love the idea of a kindness advent calendar for kids.
There are lots of examples on the Internet, but we particularly liked this one from Inspire because it's child-friendly and all proceeds go to charity.
If you've certain thorny issues to address in a class, such as not sharing or being unkind, incorporating them into this sort of calendar would be a great way to encourage more positive behaviours, and all in the spirit of Christmas.
3. Merry Monster Mayhem and the Xmas Bauble Hunt
Merry Monster Mayhem will be back on Busy Things for 2023, so keep your eyes peeled for Yellow Monster. He'll be creating mischief across all our social platforms and Busy Things itself. He just can't help it! We'd love you to join in too with your own messages and pictures. Just use the hashtag #MerryMonsterMayhem so that we're sure to see them! More to follow soon…
The Busy Things Elves have also been busy hiding Christmas baubles in the activities. More details will follow on this one, so watch this space!
4. Letters to Santa
As always, children can let Santa know what presents they'd like this year by writing and decorating a letter using our Letter to Santa writing activity. When it's finished, simply print it out and send it to the North Pole via the Royal Mail and you'll get a reply free-of-charge from Santa himself.
The deadline for letters this year is 30th November – so earlier than you might have thought!
5. Class gifts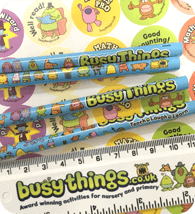 Thinking of a class gift that appeals to thirty very different pupils and with a limited budget can seem like an impossible task. If, however, you've a class that love Busy Things, our shop could provide the solution. We've sticker, ruler and pencil packs you could divide up, so it won't break the bank either!
Like the idea? We'd recommend ordering by 1st December so that we can get the items to you by the end of term!
General Christmas classroom activities
6. Christmas activity packs
Our latest Christmas pack for schools is out very soon, so watch this space. Can't wait for some Christmas activities? Our child's Christmas activity pack could be just what you are looking for. It's jam-packed full of festive things for children to make and do, and even provides puzzle answers! Simply click on the link above to reach our blog explaining all about it and download it!
7. Christmas charities
Christmas is a great time to really appreciate what we have and help those who are less fortunate than ourselves. If the last few years have taught us anything, it's the importance of supporting others and working together to help care for those who need it. Talk to your pupils to understand which causes mean most to them and explore the charities that are operating in your local area.
Here are a few national possibilities:
8. Spread the festive cheer
As the old proverb goes, charity begins at home so, with that thought in mind, why not spread your class's festive spirit to neighbouring businesses or care homes? Adults of all ages love to see the children sing as it often takes them back to their own childhoods, and it can help both bring the community together and develop the children's sense of empathy.
It's especially welcomed if the children know somebody in the place you're visiting but more than worthwhile even if that's not the case.
9. Make a wreath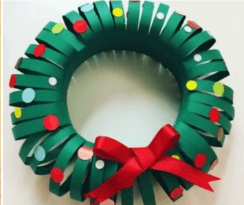 There are always lots of craft activities to do at Christmas time. From cards to decorations, Christingle oranges to stained glass window biscuits, but we thought these wreaths on the Kids Art n Craft website were a little bit different.
From the simple Hand Print Wreath, to the cute Snow Man Christmas Wreath and more intricate Rose Christmas Wreath, you're bound to find something to suit your class's interests and abilities.
10. Give a much-loved game a Christmas twist
You can give many popular games a festive twist by simply adding in element or two of Christmas. Simon Says can very easily translate to Santa Says, especially if the caller dons a Santa hat, and Duck, Duck, Goose can very easily become Turkey, Turkey, Nutroast.
The games are great for practising instruction-following but can also be used in P.E. to increase your class's number of active minutes!

We hope you've enjoyed our activity suggestions and found at least one new activity to try between now and the Christmas break! We'd love to hear how you got on, or if you have ideas that we should have included, so please leave a comment below.