Christmas activities for kids; FREE activity pack
Christmas activities for kids; FREE activity pack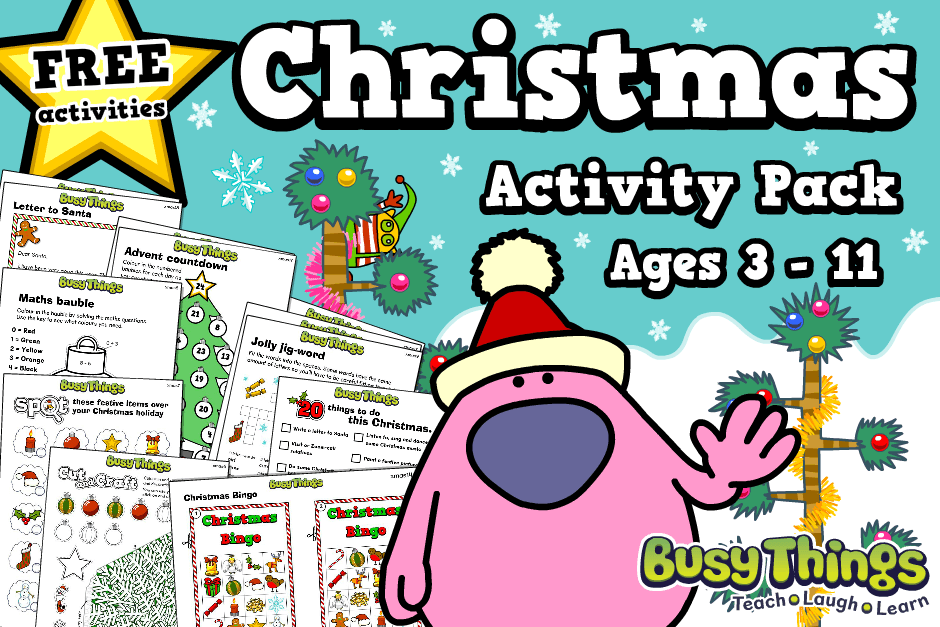 Looking for festive activity ideas to keep the kids happy and entertained this Christmas? You'll love our FREE Christmas activity pack – NEW and IMPROVED for 2020!
Fun, festive entertainment – for FREE!
Our Christmas activity pack is bursting with Christmas activities for kids – to spread some much needed festive cheer again this year!
Full of festive things to make and do! AND it's completely free too!
Here's a glimpse at the festive treats that we have in store for you…
Let the countdown commence!…
First things first…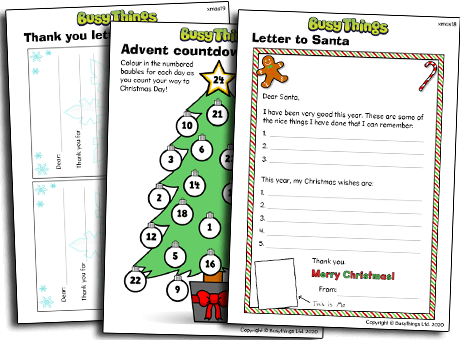 Advent countdown – Colour in baubles each day to countdown to the main event.
Letter to Santa – Tell Santa why you should be on the nice list this year and let him know what's on your wish list.
Thank you letters – Some handy templates for after the big day.
Christmas activities for kids to make…
What better way to make the festive season even more magical than with some quality family time spent crafting home-made Christmas decorations!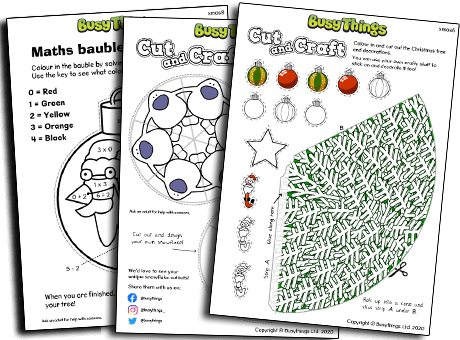 Cut and craft Christmas tree – Cut out and decorate your own mini Christmas trees! Who can make the best? Why not have a zoom-off with another household!
Colour by number Christmas bauble – Colour in by solving maths questions, then cut out and hang the bauble on your tree!
Cut and craft snowflakes – Cut out our Pink Man snowflake or design your own, use them to create your own winter wonderland!
Christmas activities for kids to do…
Keep children entertained and their brains active over the holiday with lots of festive puzzles, games and Christmas challenges! Including…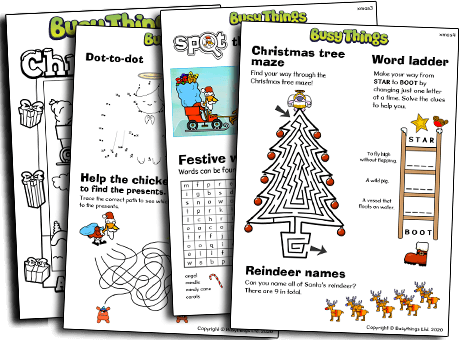 Christmas conundrums – Lots of Christmas themed brain teasers for your little problem solvers to enjoy!
All the favourites are in here – wordsearch, spot the difference, colouring, dot to dot and mazes to try!
Christmas activities for kids to play …
Lots of ideas for festive family fun! Including…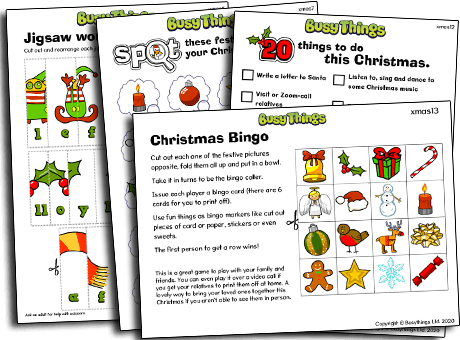 Festive Finds – Grab your coat and a clipboard and see how many festive items you can spot. Weather not great? How many can you spot in the next Christmas film you watch?
Christmas jigsaw words – Cut out and piece together simple Christmas jigsaws!
Christmas bingo! – Great family fun this one. Why not try playing over a video call?
20 things to do over your Christmas holiday – How many can you tick off over the Christmas season?
Cracking Christmas challenges…
A couple of Christmas crackers that bit more challenging…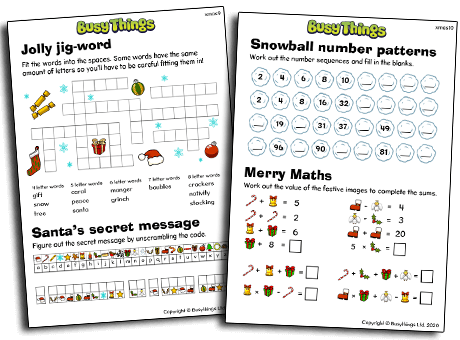 Merry math – some snowball sequences and festive sums!
Christmas crackers – Can you crack the jolly jig-word and decode Santa's secret message?
How to access your FREE Christmas Activities for Children…
Let's get the festive fun started! Simply click on the button below, download and print out your PDF…
PLEASE NOTE: If you experience any issues with accessing the PDF please try using a different browser – e.g. if you're using Fire Fox, please try again using Google Chrome. If that doesn't work please just reply to the email and I'll sort a PDF out for you.
Log in to Busy Things for even more Festive Fun…
There's lots more festive fun to be had on Busy Things too!
Build a snowman or a whole snow family! Conduct our Jolly Jingle choir. Design a Christmas card, write to Santa or decorate a Christmas tree. Take Santa on a fun sleigh ride and practice some essential literacy and math skills at the same time! And lots more…
If you're a Busy Things subscriber – Log in now
Not a Busy Things subscriber? Did you know you can trial Busy Things completely free? You'll have access to all our Christmas activities and 100s more across the curriculum! Simply click here to take your free Busy Things trial
Learn more about Christmas activities for children to play on Busy Things!
We hope you will enjoy our free Christmas activities for children! We'd love to hear your feedback, please leave a comment below…