Your Gardening Topical Pack for Schools Is Here!
Your Gardening Topical Pack for Schools Is Here!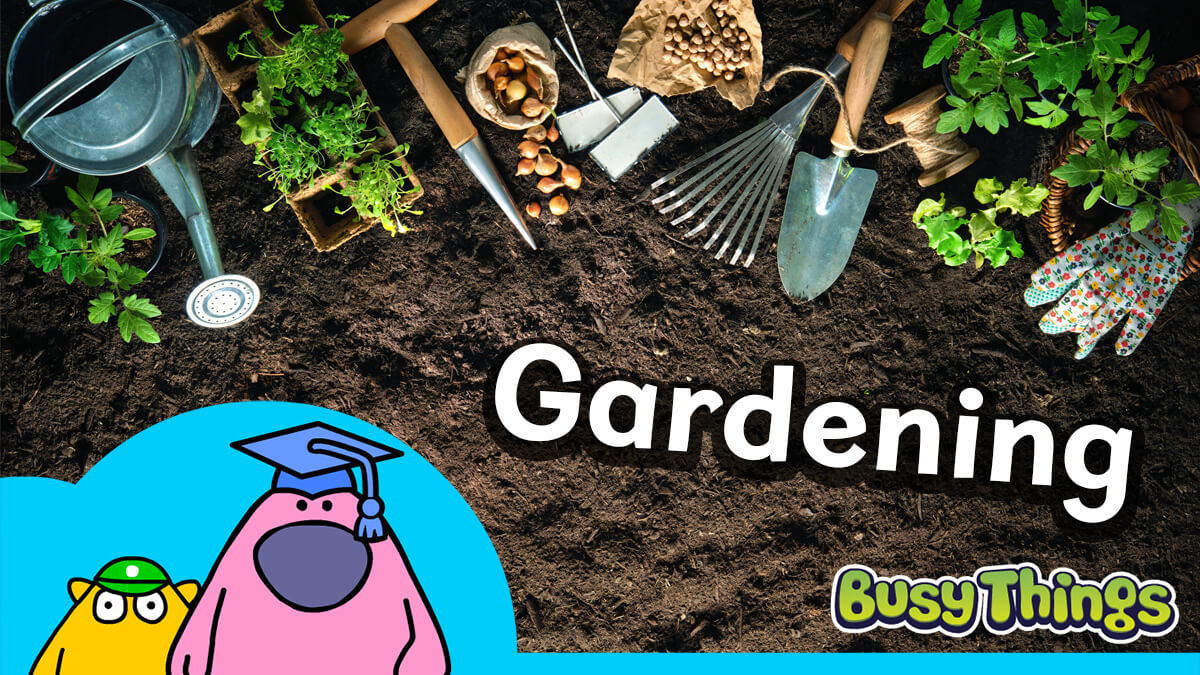 National Children's Gardening Week (28th May – 5th June) falls in most schools' half terms this year, but that's no reason to miss out on the fun and many benefits that gardening brings with it!
Whatever the size of your school, there'll be opportunities to develop green fingers. You could learn more about what plants need to grow, the different types of plants that surround you in your neighbourhood and put the theory to the test by growing your own plants from seed. It is great fun, really practical and will develop your pupils' concentration skills. In addition to this, it can be both analytical and creative, giving it widespread appeal.
Here at Busy Things, we have online and offline activities to help you tap into these positives.
Online gardening activities
'The gardener' is a great activity to show young children how plants develop from seeds, flower and then go on to create new plants.
Older children will enjoy the interactive worksheets looking at:
The parts of a tree
Common trees
Deciduous or evergreen
Activity titles that are underlined are free to play. Just click on the link to access them. For the best experience, activities are best played on a desktop, laptop or tablet.
If you're already a subscriber or trialist, simply log in and type 'plant' into the 'Search' Teacher tool to find the activities. If you've not got a login, why not take a 28-day free trial and see what there is? Just click here and we can set it up.
Offline gardening activities
Offline, we have our Gardening topical pack for schools, which includes:
• A 'common flowers' labelling activity
• A 'parts of a flower' labelling activity
• A writing activity focusing on the life cycle of a plant
• An experiment where pupils grow their own plant
• An experiment to explore how water moves within a plant
• A tree and leaf matching activity
The topical pack is free to download, whether you're a subscriber, currently trialing Busy Things or completely new to us. You just need to provide your details below. Once requested, you will be able to view it immediately by clicking on the button, and it will be sent to you via email too.
Plus a competition!
To really put your gardening skills to the test, we're really hoping you'll take part in our sunflower competition too.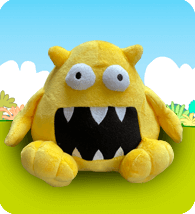 The objective is simple: we are just looking for the tallest sunflower. So, set your seeds (soon), nurture your sunflowers over the summer (i.e., don't leave them at school), and when they're at their peak, send us a picture via any of our social media channels (including a tape measure in the shot and mentioning how tall it actually is)!
The five winning schools will be selected on 9th September 2022 and will receive one of our cuddly yellow monsters.
Full terms and conditions are given below.
Good luck with your sunflowers!
We'd love to know what you thought of our gardening activities as it will help us understand what to create in the future. Let us know in the comments area below.
Terms and Conditions
The sunflower competition is open to UK primary schools only. Multiple entries are allowed. No purchase is necessary to enter or win. Tallest The sunflower competition is open to UK primary schools only. Multiple entries are allowed. No purchase is necessary to enter or win. The 5 tallest sunflowers win. Please include a tape measure in the picture and the measurement in the text of the social media post. If two sunflowers are the same height, the most pristine and standard flower will be selected. The competition closes at 4pm on 9th September 2022. The winning schools will receive a Busy Things yellow monster and be informed via social media. No alternative prize is available. If a winner cannot be contacted, is ineligible or fails to claim the prize within 3 days, the prize may be forfeited and an alternate winner selected. This competition is run by Busythings Ltd., 3 St James Court, Friar Gate, Derby DE1 1BT.