Review of 2022: Our Top 10 Games and Activities
Review of 2022: Our Top 10 Games and Activities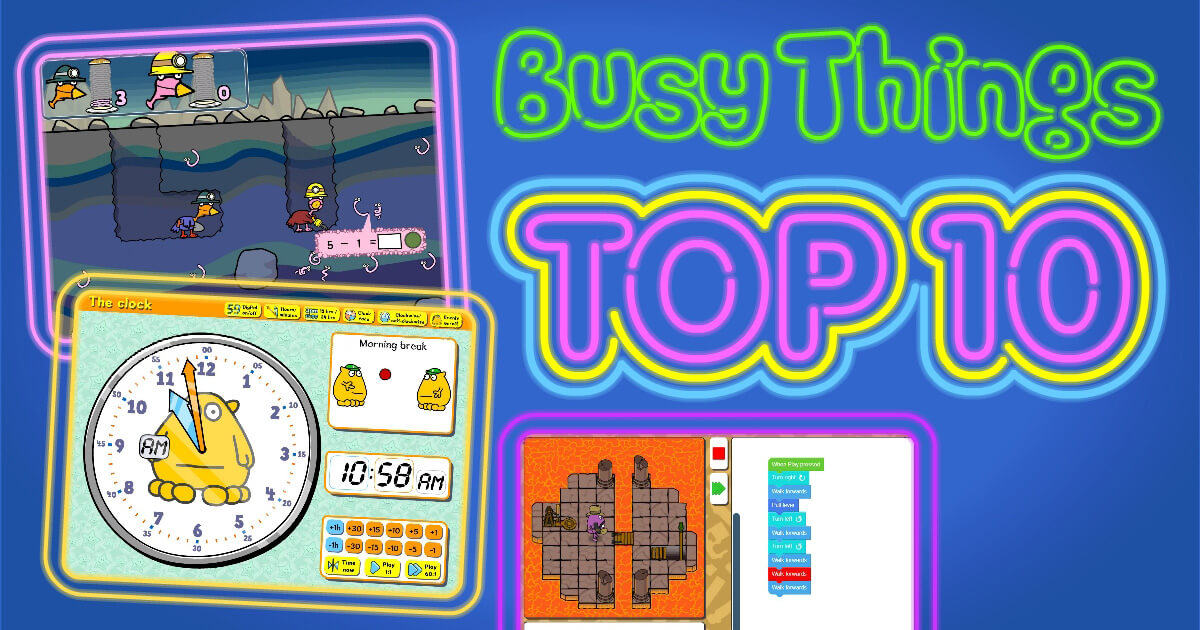 We know how much children, parents and teachers value the humour and quirkiness of our online educational games, so given it's December, we thought we'd take the opportunity to take a look back over the year to highlight some of our favourites.
So here it is, our Top 10 for 2022!
Find out more about each by clicking on the link or reading below!
1. Race and chase (Game – EYFS/KS1/KS2 Maths)
This game is one of our most popular and has been since it was very first launched. To keep it new and fresh, and maintain its playability, we've recently upgraded it to include 8 new tracks.
Don't know it? Well, the chicken has entered a race. He needs to collect coins and place himself on the green arrows to boost his speed, whilst avoiding the traps along the way! The more coins he gets, the more improvements he can make to his car, and the more springs and rockets he can buy to boost his performance.
Prefer the old version? It's still on Busy Things just for you. Just look for Race and chase classic!
2. Snowflakes (Picture project – EYFS/KS1/KS2 Maths/Art)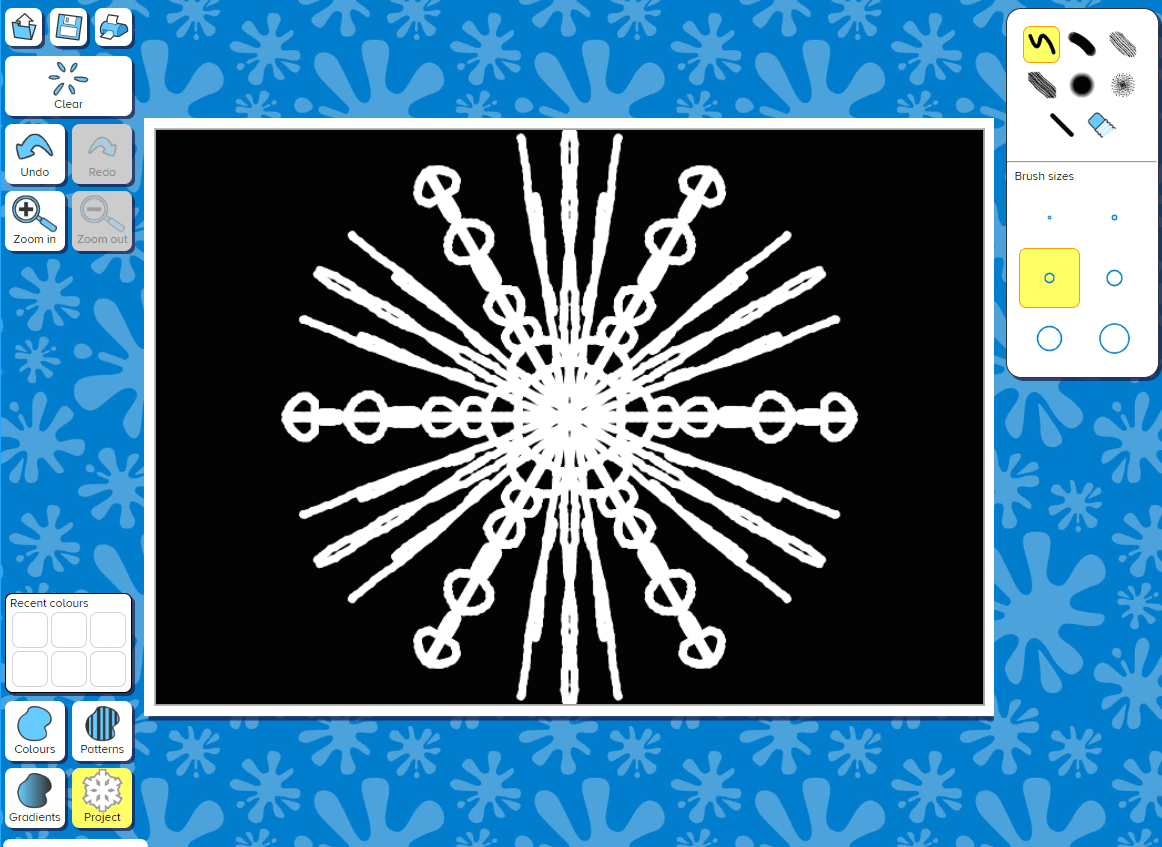 The second activity on our list is a picture project called Snowflakes.
Perfectly seasonal, it brings maths and art together wonderfully. It allows children to make their own unique snowflakes, which just like in nature have radial, rotational symmetry.
Can the children see where the lines of symmetry are?
3. Beard Man's Archipelago Adventures: Adventure 1B: The Lava Palaver (Challenge – KS1/KS2 Computing)
This entry is more than a single challenge, it's a series of five, with each building on what's been learnt before it.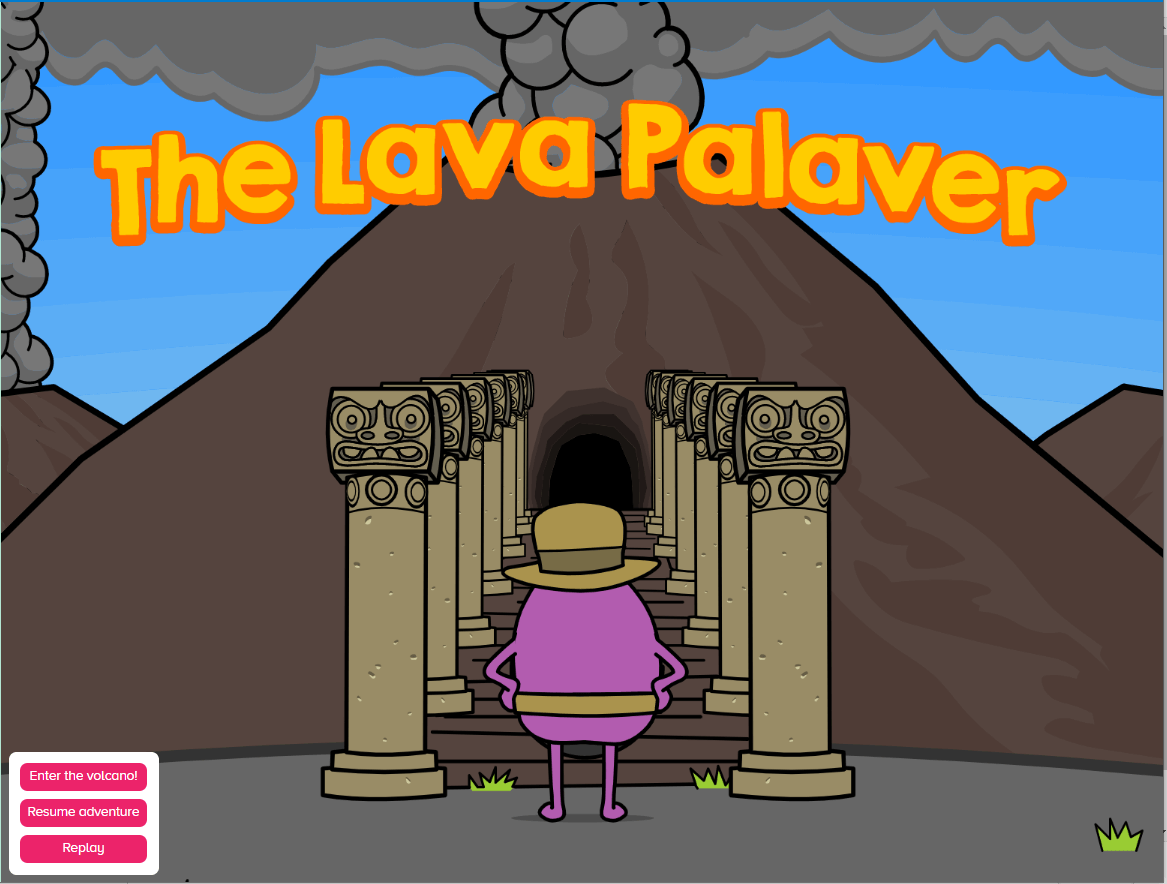 In the activity, we find Beard Man has left the disco and travelled to foreign climes, pursuing not only adventure but treasure too.
At each stage, the children must write a program, using ready-made blocks, to help Beard Man avoid the lava and collect the treasure.
It's really involved and requires excellent logic skills to successfully escape!
4. Comprehension quiz for 'How to Train Your Dragon' (Quiz – KS2 English)
How to Train Your Dragon is the most popular book extract at KS2 level, so this quiz is a natural choice.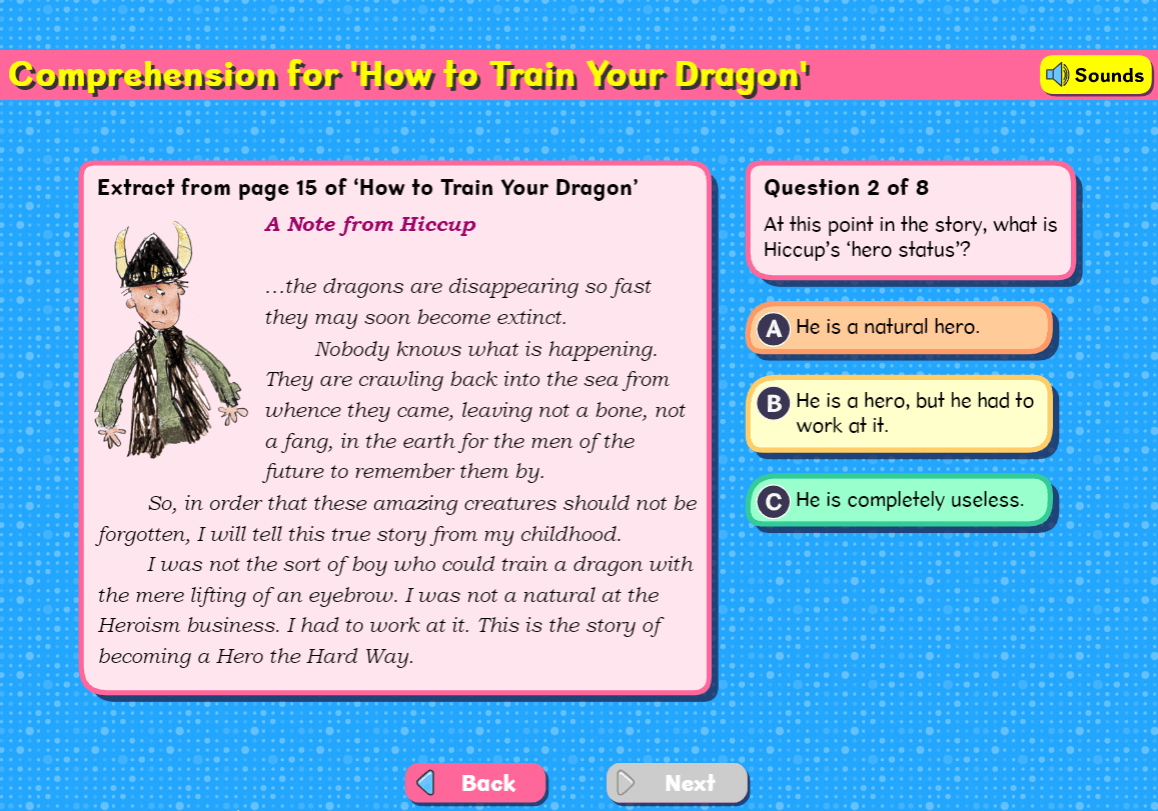 Each round of the quiz focuses on a different comprehension skill, and with a bank of questions to draw from, the quiz will vary each time it's played.
Teachers! Remember Busy Things lets you assign the quizzes for your pupils. Each pupil will then get the same questions, making it great for formative assessment too!
5. The clock (Widget – KS1/KS2 Maths)
We love 'The clock' widget because of its flexibility. There are so many elements that you can turn on, off or adjust depending on the level you're teaching at.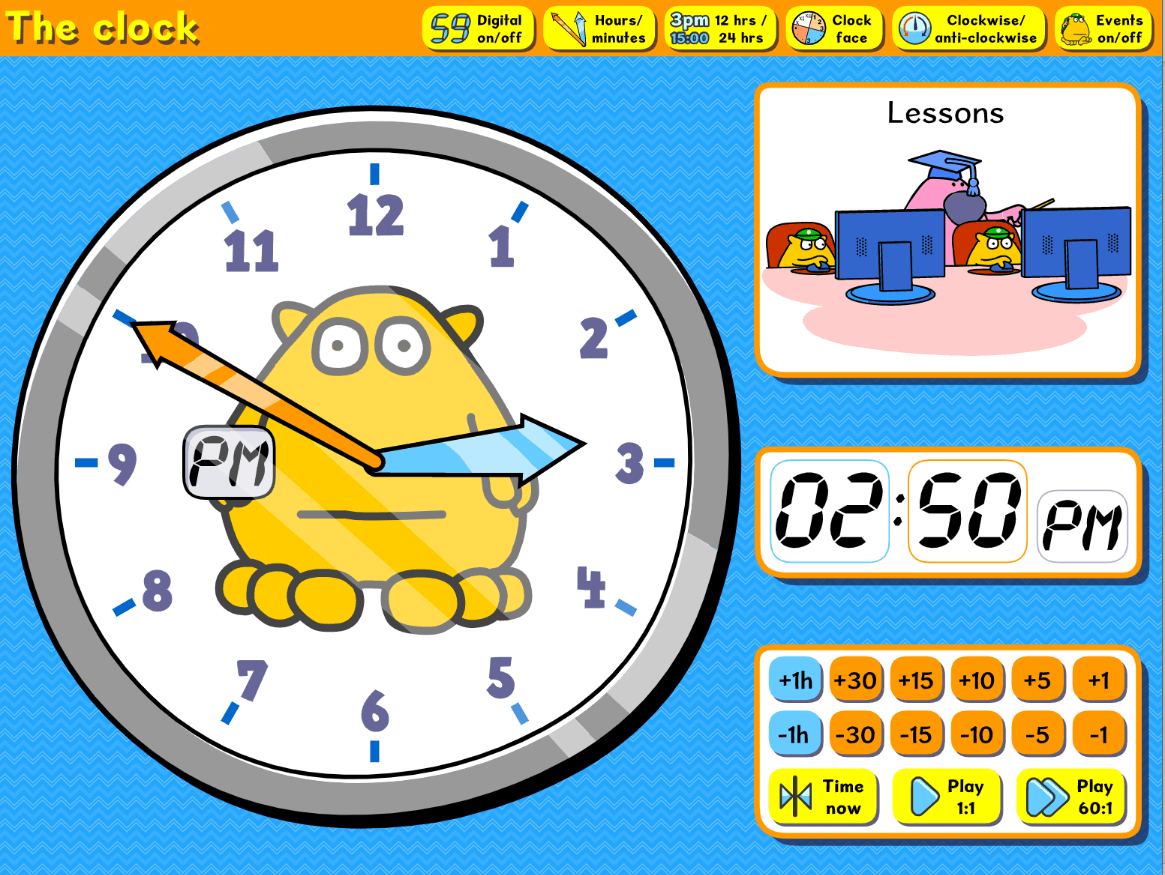 Whether you're teaching how to tell time to the hour or half past the hour, looking at AM vs PM, the 24-hour clock or even Roman numerals, you can with the widget!
It's perfect to use at the front of the class to explain the concept of time, and supports group interaction and discussion.
What's more, it's great to use in conjunction with our 'The clock – Demos' or as a precursor to our 'Crunch Time' activity!
6. Coastal/Rural/Urban features (Interactive worksheet – KS1/KS2 Geography)
Our trio of geography interactive worksheets are just lovely. With fantastic drawings, they're so much fun to explore and remind us of the Where's Wally? books of our youth!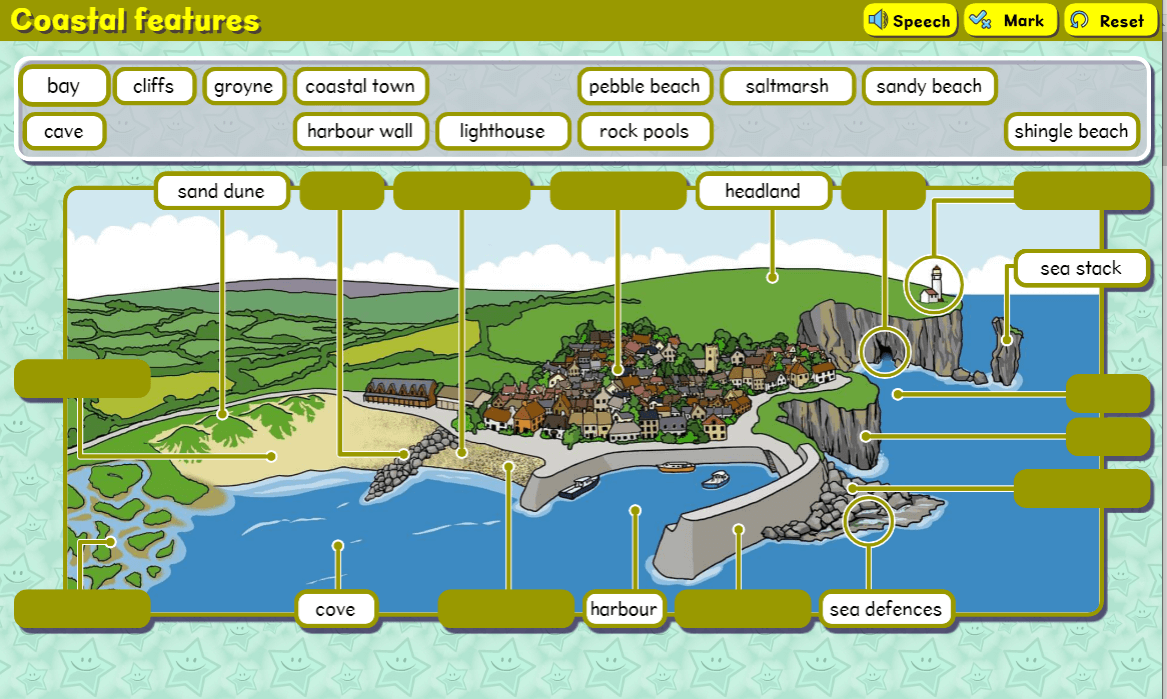 They explore the differences in human and physical geography between the coast, rural areas and built-up ones.
In each case, the children are asked to drag and drop the label which correctly describes the feature from the particular geographical area.
7. Write now! (Game – EYFS/KS1 English)
Write now! is the most popular activity from our phonics collection, and really tests the children's knowledge as there are no hints included!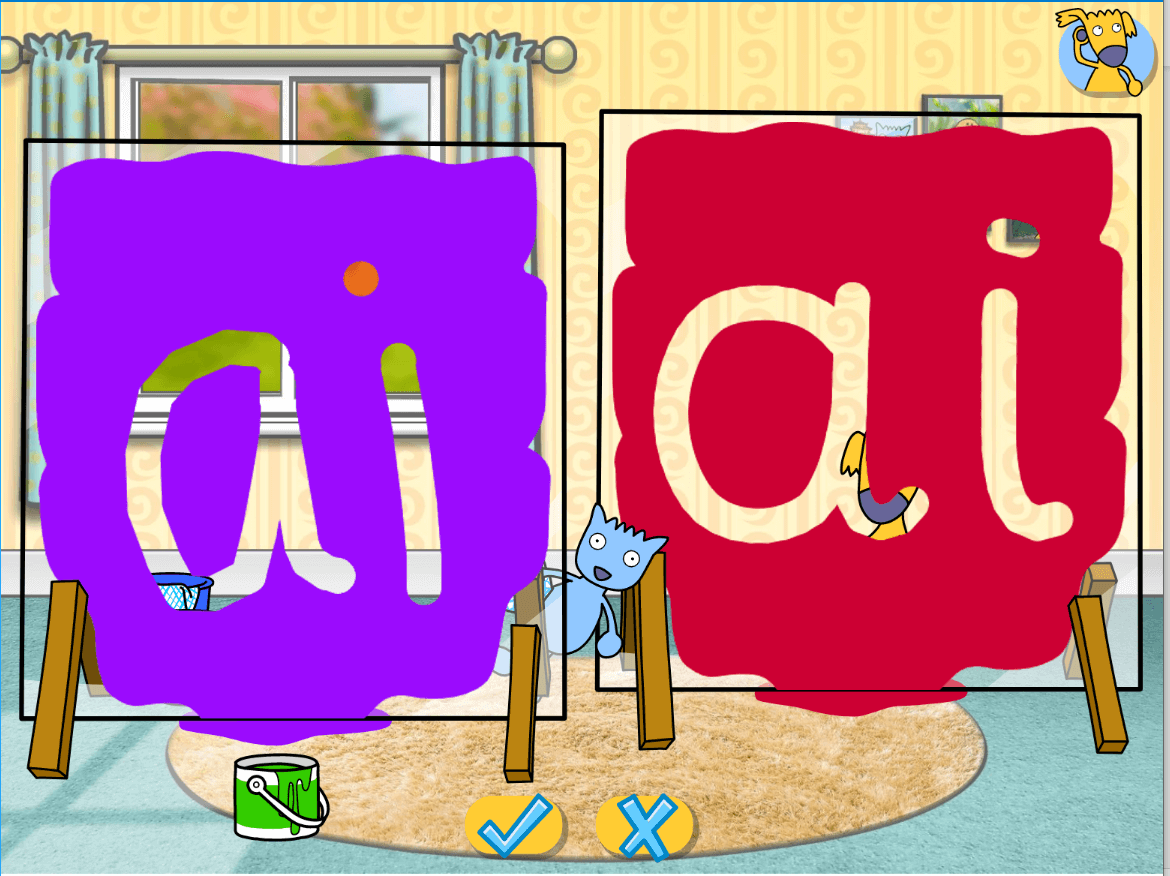 Children must simply listen to the letter sound given and draw it as quickly as they can on the left-hand pane. The objective is to complete it before Dog returns, and of course, get it right.
Teachers can select the sounds presented and also choose between a cursive and pre-cursive font to best suit their pupils.
Perfect for front-of-class use on a whiteboard or for use on a touchscreen.
8. Block-a-doodle-doo (Game – EYFS/KS1 Maths)
The chicken strikes again to be Number 8 on our favourites list this year.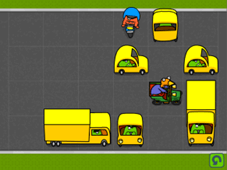 This time he wants to drive along the road but finds nothing but obstacles in his way. It's the children's task to remove the cars, lorries and buses so that he can move forwards.
Manage that successfully and you'll find you get a monster in the mix too, intent on eating the chicken.
It's great fun and fantastic for developing problem-solving skills!
9. Make your own wordsearch (Printable resource maker – EYFS/KS1/KS2 All subjects)
Our wordsearch tool is a firm favourite. It's included in the list because we're very proud to not only bring you high-quality learning resources but also allow you to create your own.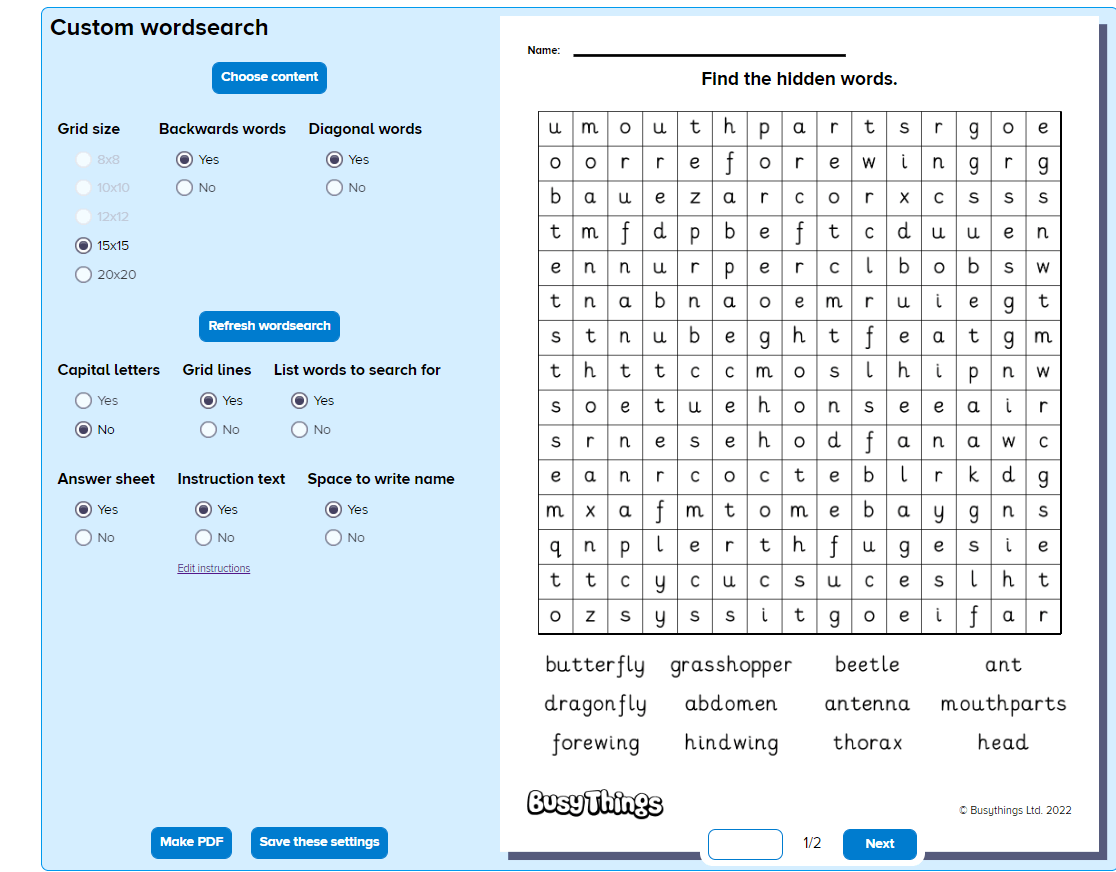 No more making do with what you can find on the internet, you can make flashcards, worksheets, labels and matching activities to include exactly what you want them to.
We love the Custom wordsearch maker! It's truly cross-curricular and great for introducing new vocabulary no matter what the subject matter.
If you've yet to explore our Printable resource maker, do! There are so many types of printable that it can help you with.
10. Miner birds original (Game – KS1/KS2 Maths)
No list of Busy Things activities would be complete without at least one Miner birds game, so here it is. We've selected the original version, which asks a mix of maths questions.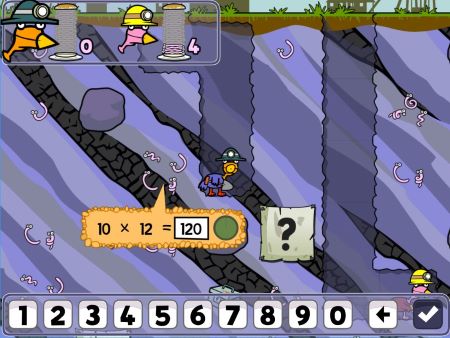 You can play against the computer or a friend but need to collect 20 worms first to win!
Going for pure speed is one tactic. Alternatively, you could try to get ahead by answering the more difficult questions (which are rewarded with more worms) or sacrificing worms to remove boulders in your way!
So that's it, our Top 10 games for 2022!
Want to see more than just a description?
As part of the blog, we've made three of the activities free to play for a limited time. These are: Beard Man's Archipelago Adventures: Adventure 1B: The Lava Palaver, The clock and Miner birds: original. If you'd like to see the others, that can certainly be arranged! Simply sign up for a 28-day free trial here and take a look around. If you'd like to join one of our free Zoom tutorials, we'd be happy to arrange one for you. Just click here giving us an idea of your availability.
Not sure about our selection?
If you don't agree with our choices or missed your favourite out, please do let us know! You can message us below or contact us through any of our social channels.