FREE Chinese New Year Topical Pack for Schools!
FREE Chinese New Year Topical Pack for Schools!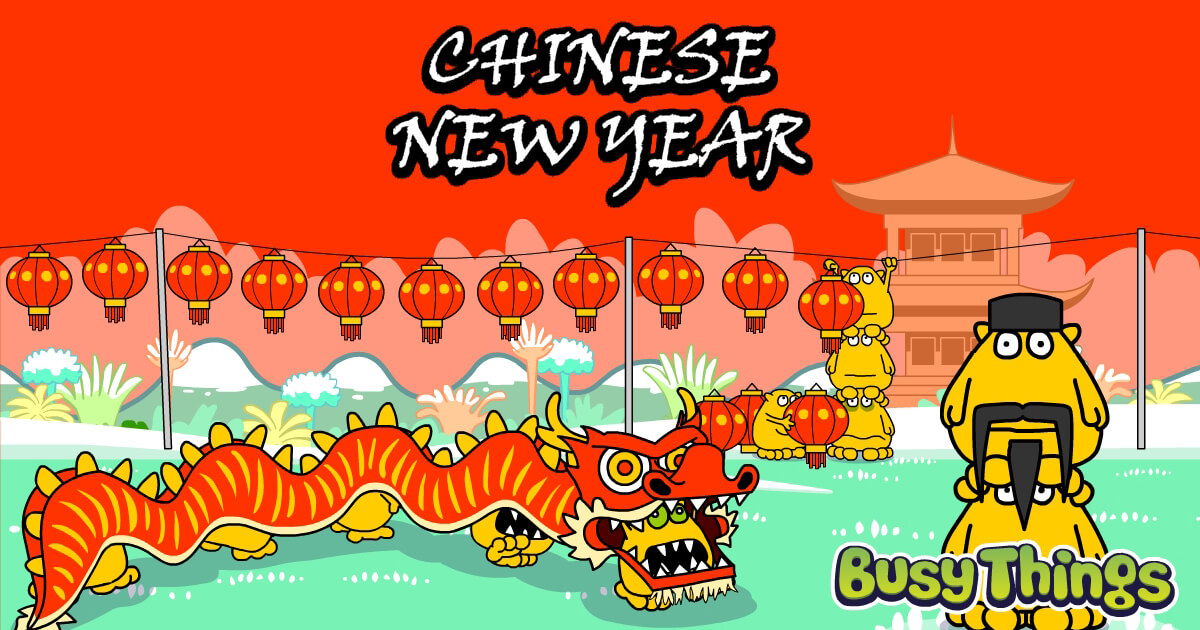 Chinese New Year is also known as the Spring Festival and Lunar New Year, and starts on 1st February this year. It is the most important event in the traditional Chinese calendar. Celebrations to see the end of the Year of the Ox and welcome in the Year of the Tiger will last up to 16 days, culminating in the Lantern Festival on February 15th.
It's a festival that is celebrated all around the world, and there are many myths and traditions which surround it. The Great Race or story of the Chinese New Year is one of these, which we have included in our topical pack. Other stories and myths related to the event can be found here, along with their explanations.
To find out more and to join in the celebrations with our activities, download our free topical pack below.
What's in the Chinese New Year topical pack?
The pack includes:
fact sheets detailing what it is, how people celebrate and the characteristics of people born in each year of the Chinese Zodiac
an activity based on the Great Race
fact-finding activities to help your pupils find out under what animal they were born
colouring sheets for younger pupils
a Chinese lantern-making activity for older pupils
How to access your FREE Chinese New Year topical pack
If your school currently has a Busy Things trial or subscription, you can access the Chinese New Year topical pack by logging in to Busy Things. Once in, click on 'Special events' then 'Chinese New Year' within the teacher tools on the welcome page. You'll find some great online activities here too, including the Chinese New Year fireworks picture project!
If you can't currently access Busy Things, simply enter your details below and click on the button. You'll then be able to download the pack.
Want to see more?
Busy Things offers an enormous collection of interactive, curriculum-linked activities for 3–11-year-olds, which help make learning fun and engaging.
It's ideal to use on whiteboards, desktop computers, laptops and tablets, and supports maths, English, phonics, science and other subjects too!
As a teacher, you can trial Busy Things for free for 28 days. Simply click here to sign up!
And … if your school hasn't subscribed to Busy Things before and you attend one of our Zoom tutorials, we'll give you 50% off the standard fee when you subscribe.

We hope you enjoy our Chinese New Year topical pack! We'd love to hear what you think of it, so let us know by leaving a comment below…