Bake a Funny Face: Fun Recipes To Make With Children
Bake a Funny Face: Fun Recipes To Make With Children
It's Red Nose Day on Friday 13th March! If you're having a bake sale, our Busy Things cupcakes and pizzas are fun recipes to make with children! 
Among many fundraising ideas, Comic Relief has asked the Great British Public to support Red Nose Day this year by embracing their inner baker with a Great Comic Relief Bake Off or having some creative silly fun with your face:  Make your face funny for money.
We were thinking of ways Busy Things could support Red Nose Day this year and decided to give a few of our favourite Busy Things characters the Red Nose Treatment, transforming them into some seriously tasty treats!
We've created some easy to follow recipes that all the family can have fun baking together! Scroll to the bottom of the blog to download your free recipes.
Fundraising on Red Nose Day helps improve the life of people in need both in the UK and across Africa. Read all about the great work Comic Relief does on their website: www.rednoseday.com
Win a busythings goody bag!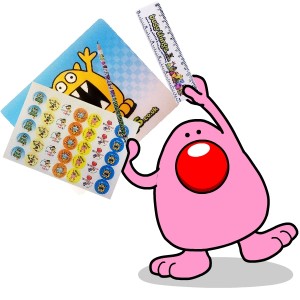 To reward your wonderful baking efforts, we have 5 busythings goody bags up for grabs!
For your chance to win, simply send us photos of your Bake a Funny Face creations.
Enter your photos to us via facebook, twitter or send us an  email.
Closing date: Sunday 15th March 2015.
Time to let your creativity lose – Happy Baking! 
UPDATE: This competition is now closed but we'd still love to see your baking efforts! Please post your pictures in the comments 🙂
Download your free Busy Things recipes:
Click on the buttons below to access a PDF of each recipe. Happy baking and remember to send us your photos!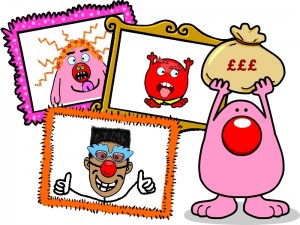 P.S. If you're already a Busy Things subsciber, check out the Make a Funny Face for Red Nose Day Project in Busy Projects – we will donate 10p to Comic Relief for every Funny Face contribution made.