SUE IS IN THE ROOM ALL DAY FRIDAY!
Your Busy Things subscription gives you access to hundreds of maths, literacy and phonics activities. Are you making the most of your subscription? Did you know Busy Things can track pupils work and teachers can send feedback? Here are some of the things Busy Things can do to make your life easier!

- Hide content so your pupils only see what you want them to
- Send feedback to your pupils on their work
- Track what your pupils have been doing
- Give pupils their own personal saved files area
- Assign work at different levels to different pupils
- View curriculum links for activities and print out lesson plans
Friday 22nd October and 29th October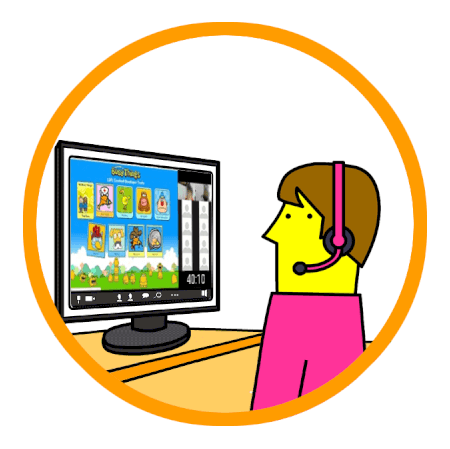 Join Sue at a time to suit you
Want to see new features? Need questions answering? Need help setting up your classes? Talk with Sue and let her help you.
30 minute tutorial - on the hour, every hour 9.00am to 4.00pm
Open chat - on the half hour every half hour 9.30am to 3.30pm


Meeting ID:

3649631111
Password:

busythings
Not Free on Fridays?
Let us save you time! Learn
everything you need to know

in three FREE 30 minute sessions.

Go from a Busy Things newbie to an expert in three easy-to-follow live sessions. You don't have to do all three sessions but we hope you will! Relevant to all teaching staff. Subscribers and free-trialers welcome.
New school? Attend Tutorial 1 and get 50% off if you decide to subscribe.
Email sue@busythings.co.uk for details, or book onto tutorial 1 now.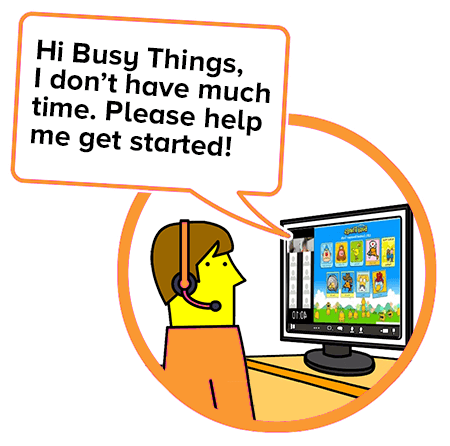 Tutorial 1
Beginners Busy Things - all the basics to get you started
Great for new schools, schools on trial, or schools that have never attended a Busy Things zoom tutorial before! Our beginners overview is the perfect place to start and relevant to staff of all year groups.
Teacher login vs Pupil login and the differences between them
How to find content
What is a setup?
Different kinds of setups
Making a simple setup
Customising content
Pinning activities
Different Activity types
Using the Resource Maker
Events/News
Q&A

ENTRY/BEGINNER LEVEL
Mondays at 3:45
30-45 minutes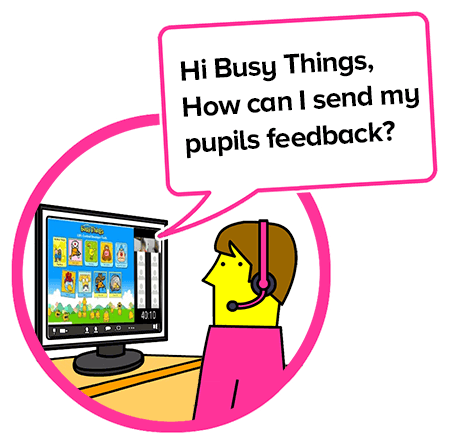 Tutorial 2
Intermediate Busy Things - setting up your class and adding your pupils
This tutorial covers everything you need to know to use Busy Things effectively and efficiently. School subscribers and free trial users welcome. Relevant to staff of all year groups and covers the following areas:
Making a setup just for your class
Adding your pupils to the class
Sending work to your pupils
Sending text and audio feedback
Tracking pupil activity
Q&A
INTERMEDIATE LEVEL
Tuesdays at 3:45
30-45 minutes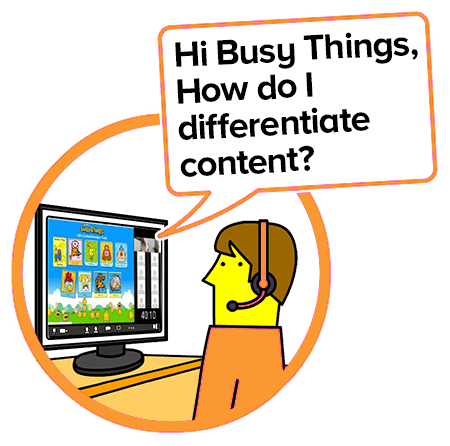 Tutorial 3
Open Surgery - get your Busy Things questions answered
This tutorial is open to anyone who is struggling with anything Busy Things related. Need help making set-ups? Stuck adding pupils? Want to know where you can make printable resources? We are here to help - pop in and get your queries resolved. School subscribers and free trial users welcome. Relevant to staff of all year groups and covers anything Busy Things related.
ALL LEVELS
Wednesdays at 3:45
30-45 minutes
If you can't attend our time tabled tutorials below feel free to contact us.