You have clicked a direct link to the original busythings
Did you know?
There is a brand-new Busy Things site waiting for you?
Family users can log in now - your account is already upgraded!
All schools have been sent an email explaining how to upgrade your account for free.
If you have not received an email please call
+44 (0)1332 365963 or email
rachel@busythings.co.uk
.
Library users should continue to use access the old site until your upgrade is ready.
Click to choose an option: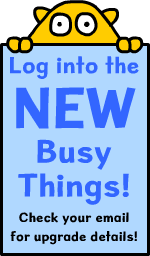 OR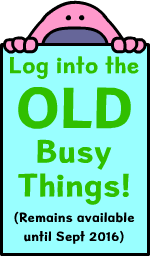 Any questions?
Email us
or call us on +44 (0)1332 364963.